CON FEVER!
Since my last update, I've been very, very busy. I've managed to get a table at Anime North's Artist Alley(formally known as the Comic Market). I'm really excited and elated about this, especially with how competitive AN's artist alley is. Actually this is my 3rd time trying for a table…I guess it's true what they say about the third time's the charm! Remember all those fanart wip's that I've posted over the years of this blog? Well those happen to make up my first print set! They're all tied together with a JRPG theme in mind because…I love my videogames!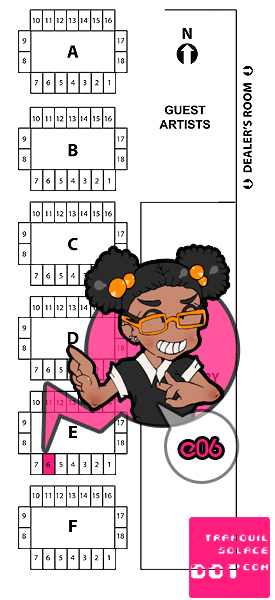 No convention announcement post would be complete without a table map, so here's mine! For my first AA experience, I'll be at table E06, so all you lovely Toronto people, and people who are visiting for AN, please stop by!
While waiting for that faithful Friday, I thought I'd try drawing something a little different. What do you ask? Well…ponies! I'm not gonna lie, the designs of My Little Pony: Friendship is Magic are pretty cute. And people's takes on the ponies and humanized versions are just amazing. Not wanting to be left out, this little sketch was born on my iPad. Then something a little cleaner came around. Is it still cool to make pony versions of yourself? Yes? No? Maybe…? It's fun though!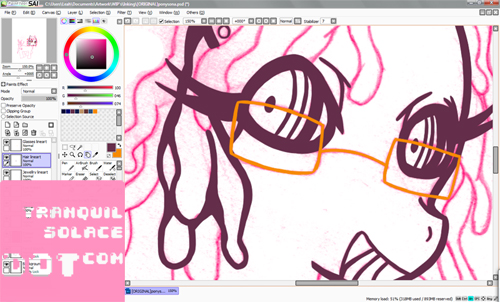 I swear, inking is 20% cooler with purple lineart! That's it for me, look out for a convention report and photos soon, and be sure to keep an eye on tranquil solace for future, planned conventions!