Snow daaaaay!
So Toronto got it's first dusting of snow on Sunday and it's been snowing on and off since then. Nothing serious like a snowstorm, but people will complain about it none the less, either it's too much or it's arrived too early. As for this blog author, I like it!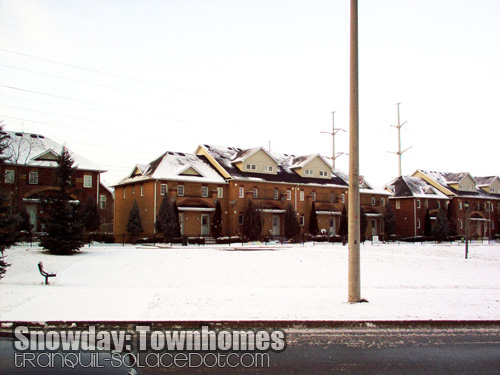 The town houses around here look so pretty with snow covered rooftops!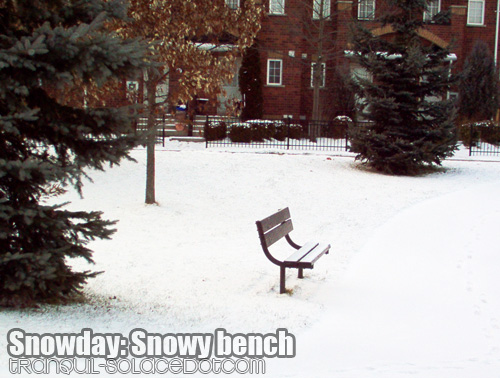 This bench looks kind of lonely…but then who wants to go out side and sit on a bench in this cold?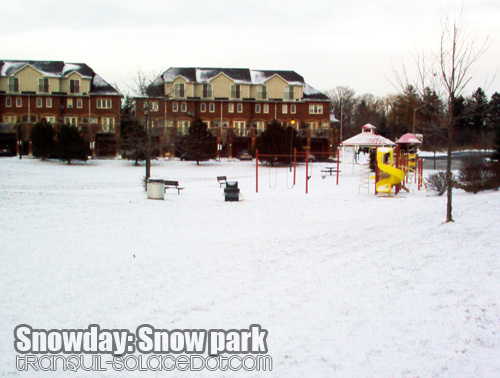 Ditto for the park!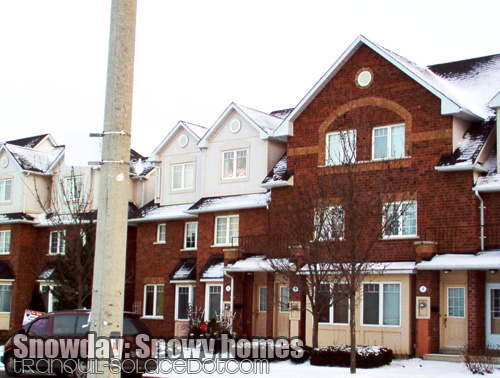 It's beginning to look a lot like Christmas…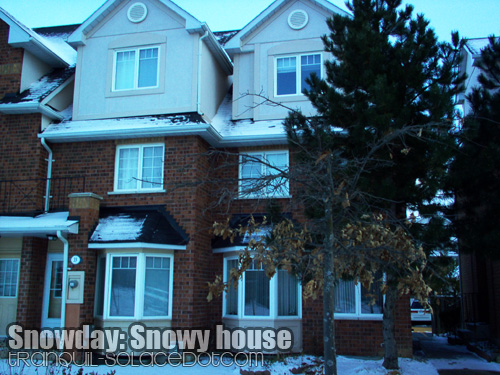 It's like the snow makes everything calmer and more serene.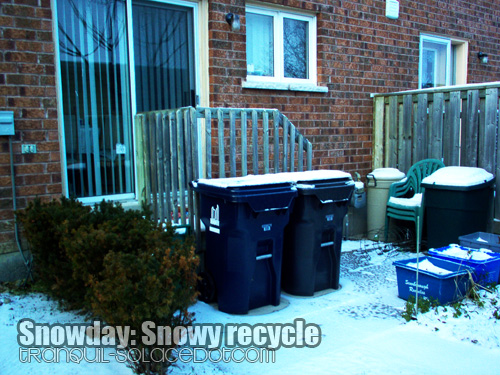 Snow even manages to make those bulky recycle bins a teeny bit…cuter. Remember kids, reduce, reuse, recycle!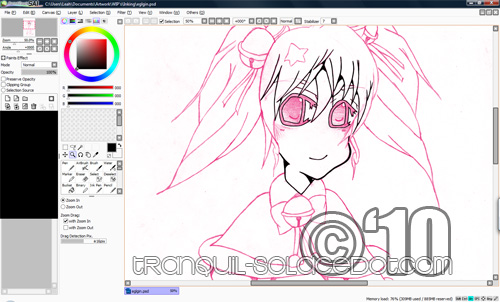 Wintery themed chibi art, was going to use this as my annual Christmas art, but another idea popped into my head. Should try and finish the lineart tomorrow…